The upcoming Sky auf Erden Event features Naives from London and Kobito from Berlin. In anticipation, we asked the two artists to ask each other three questions that they want to know most urgently.
Preorder Tickets | Event @ Facebook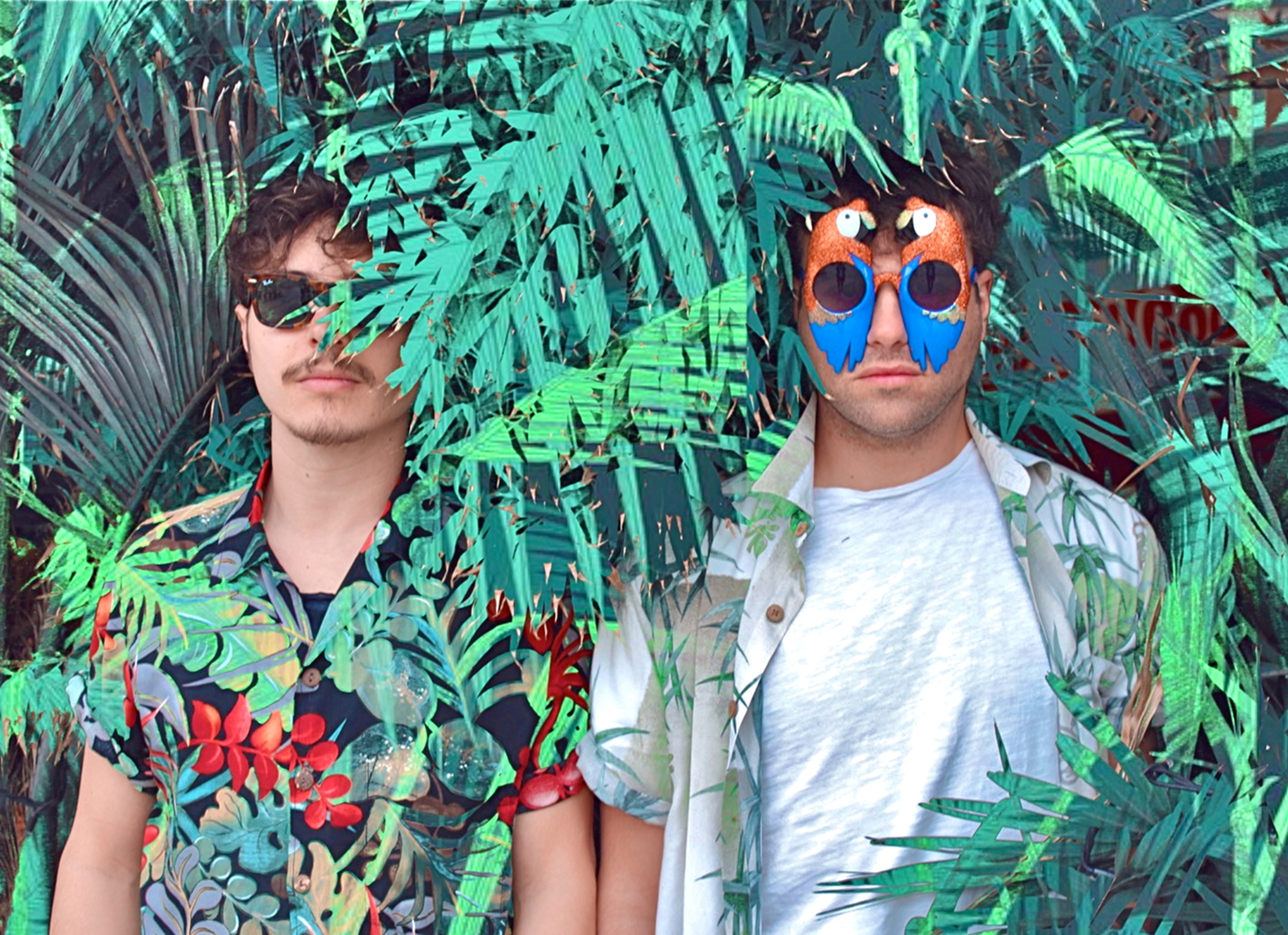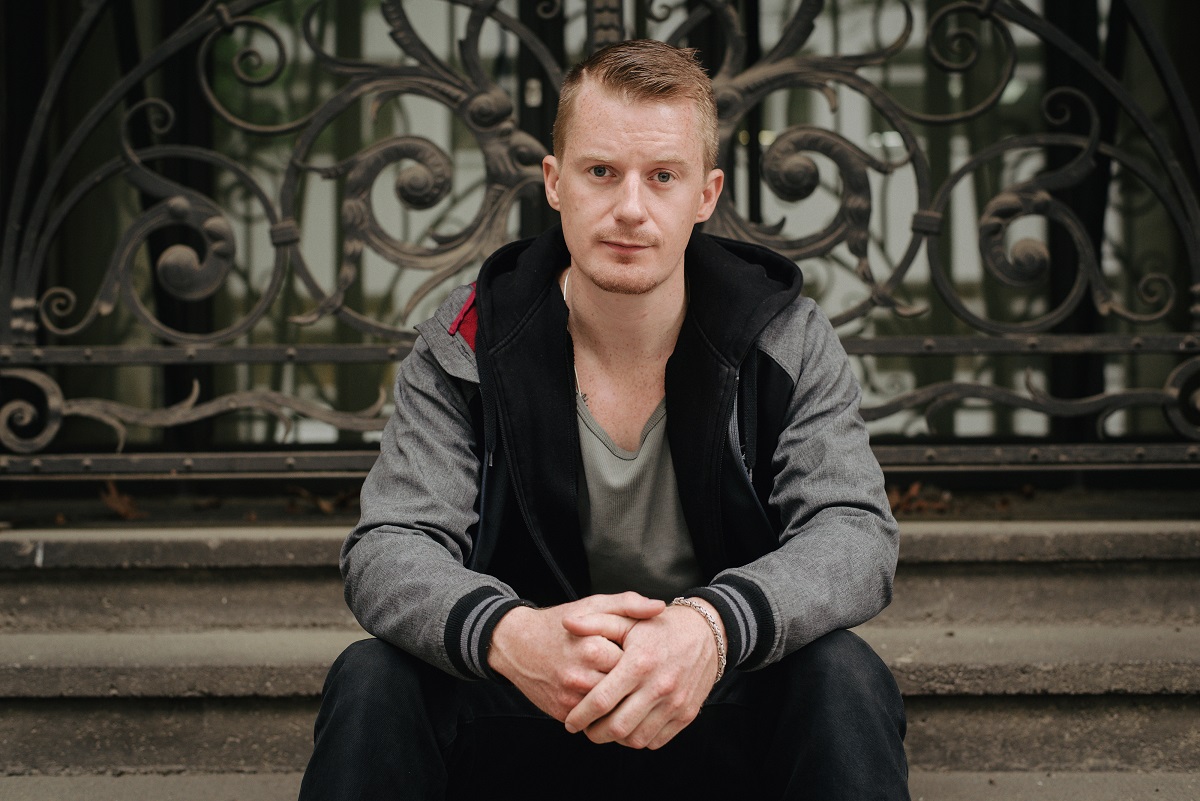 Foto: Benzki
Kobito asking Naives
Kobito: As you are from London and I've heard much about the city being super expensive and so on - what would be your insider tip to spend a Friday or Saturday night in London at?
Naives: First of all i would avoid posh west London and get to the best side of town which is definitely east!!! Shoreditch is the epicentre of London's nightlife… However the new vibes are spreading towards Dalston and Hackney. That's where the creative community is based and where you still can afford a pint at a normal price. Our favourite venue is called the Ridley Road Market Bar which is literally part of the daily market itself. These guys have the best and the cheapest ginger mojito in town. Just down the road there's an indie club called Shacklewell Arms, which in our opinion is one of the most prolific music venue of the country. Here you can catch the best indie vibes before the get big.
Kobito: London is known for its vivid Grime scene which is hard, streetwise and, yeah, grimey. Your music sounds different and seems to be connected to Indie Music - also a very London genre. How can one city give birth to genres so different?
Naives: We love London because is wide, both geographically and mentally speaking. It's perhaps the biggest cultural melting pot in Europe and this is so stimulating for creative types like a band, a producer or a DJ. We like to think of London as a huge jungle where you can find all sort of genres of music but at the same time the mentality is so liberal here that allows you to experiment your own stuff on your side. Perhaps these combined factors can explain the huge diversity in terms of genres of music.
Kobito: How has your connection with Audiolith started?
Naives: We played a show in Brighton a few years ago, supporting the excellent Egotronic from Berlin. We kept in touch with Audiolith and we recently hosted for a couple of shows in the UK yet another excellent band from Germany: FUCK ART, LET'S DANCE! Audiolith is having us for Sky auf Erden at Molotow. We are looking forward to the party!
Naives asking Kobito
Naives: We've never played Germany before and we're excited and looking fwd to play Hamburg. We know St. Pauli by the tales from the Beatles and we heard Molotow is the best club in town nowadays, did you already play there? Do you have fun memories to share about Molotow or Reeperbahn in general?
Kobito: Yeah, we played at Molotow a few times before, even before it moved to its current location. Playing there is always fun - I really like the fact that the club has different levels with bars and dancefloors all packed on weekend nights. Reeperbahn itself is a struggle between good and bad - you have all these nice little bars that get cosy and tipsy after dark, all this cultural ambiente. But then again you have pimps, drunks and people out on bachelor parties - so sometimes the Reeperbahn can be really fucked up and left without the romantic viewpoint of nightlife and sin. But then again, I'll always sit myself at the bar of "Holstenschwemme" and play tunes from the jukebox before falling out of that bar in daylight. So yeah, it is fun around Reeperbahn.
Naives: You are from Berlin, right? What do you think is the main difference between Hamburg and Berlin in terms of art and music scene? Is Berlin more electro and Hamburg more rock?
Kobito: I think in a way you are right - Berlin has become Europe's capital of electronic music while Hamburg remains indifferent to that. Regarding Hip Hop and Rap - my main field of interest - the difference has always been very visible. Berlin likes to play the role of tough street Rap while Hamburg tends to be more about smoking weed and having a good time. As I'd love to hear more gangsters talking about having a good time and smoking weed I think we should really come together.
Naives: We like your tunes, although we struggle to understand the lyrics in german. 😉 Anyway it kinda makes sense in our heads tho. We're really looking fwd to share the stage with you to build up the perfect vibe for the perfect party with the guys at Audiolith. Audiolith is in our opinion the coolest music label in Germany, can you tell us your personal story with them?
Kobito: My story with Audiolith started - obviously - with kind of knowing about Lars Lewerenz because you just kind of knew about Lars Lewerenz if you were into alternative music scene. After releasing a split vinyl together - without being on the label itself - Lars called me one day and asked me quite out of the blue, why I didn't release on Audiolith anyway. I couldn't think of a good answer to that so I said so. And that was the way I came to be on Audiolith - the actual contracts and all were drawn up much much later as everything is a deal between people who trust each other - and that's what I like so much about the label and the people working there.
Kobito Homepage | Facebook | Instagram | Spotify